Most useful Flat room in Yokohama !! From 78000yen/month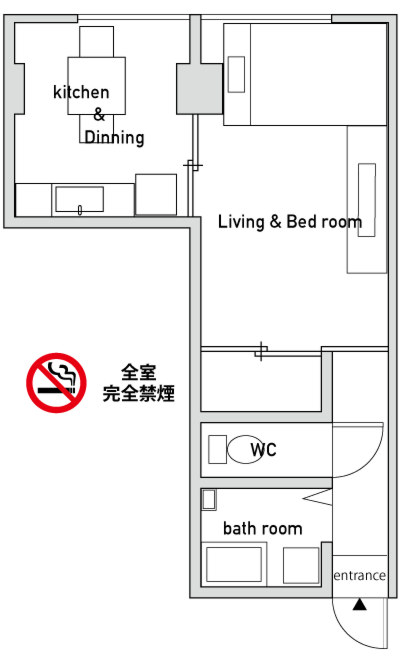 Luxury room(1DK)
We recommend this room for who stay long-term.
You can have a home party in this room with your friends! Please enjoy Yokohama with wide room!
Room facilities:kitchen,toilet, bath, air conditioner,veranda
Room amenities: TV, microwave, refrigerator, table, toaster, pot,laundry
*If you need iron and hair dryer, please let us at front desk.
*No internet access in the room but you can use Wi-Fi at front desk.
(9AM~8PM)
Room price (Including utilities costs※1 and weekly linen cleaning costs※2)


4-29days
over30days

1person

4,000
3,000

(90,000/30days)

2persons

5,700
4,500

(135,000/30days)

3persons

7,000
5,800

(174,000/30days)

4persons

8,300
6,800

(204,000/30days)
※If used 15,000 yen or more of the electric bill month, the portion of the amount that exceeds the ¥ 15,000 is you pay separately※2Inside or around the room, if excessive dirt or damage has occurred, we will claim the status quo recovery cost.