Most useful Flat room in Yokohama !! From 78000yen/month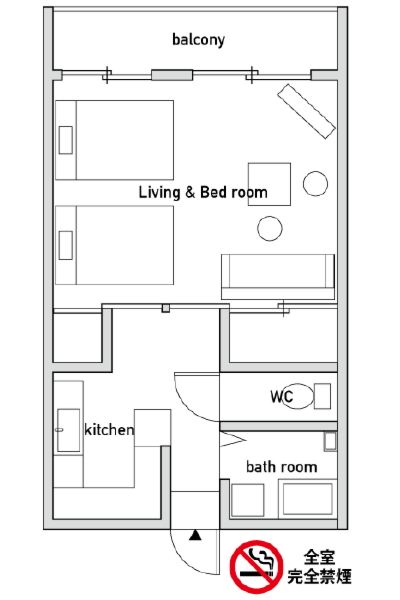 Room for Family(2K)
You can stay this wide room with your family.
There is sofa and TV in the riving room, beds in another room.
Balcony is wide, get much sun, you can hung the laundry out.
There is a wide space at the storage.
Room facilities:kitchen,toilet, bath, air conditioner,veranda
Room amenities: TV, microwave, refrigerator, table, toaster, pot,laundry
*If you need iron and hair dryer, please let us at front desk.
*No internet access in the room but you can use Wi-Fi at front desk.
(9AM~8PM)
Room price (Including utilities costs※1 and weekly linen cleaning costs※2)


4-29days
over30days

1person

4,500
3,900

(117,000/30days)

2persons

5,800
4,900

(147,000/30days)

3persons

7,100
5,900

(177,000/30days)

4persons

8,400
6,900

(207,000/30days)
※If used 15,000 yen or more of the electric bill month, the portion of the amount that exceeds the ¥ 15,000 is you pay separately※2Inside or around the room, if excessive dirt or damage has occurred, we will claim the status quo recovery cost.