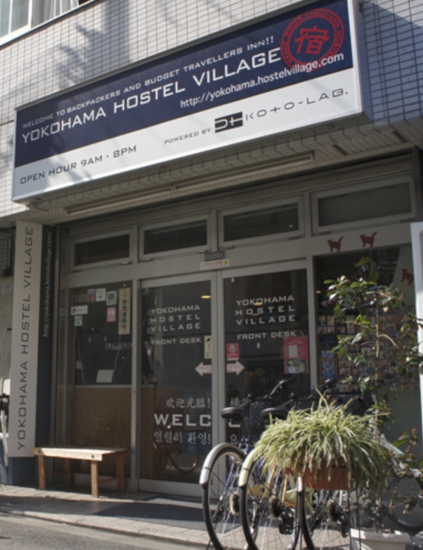 1,Reservation
After checking the room type you wish to use, please push reservation button for contact us.
Because depending on the room you may not attach to hope for full occupancy, we will again contact from our company.

2,Check in
3:00 PM - 8:00 PM
Please come to the Yokohama Hostel Village Front Office (night staff's room after 8pm) during the checking-in time. We will guide you to the room after the registration and payments.
*** Your identification card (Passport, Alien registration card) is required. Please note that we will take a photo-copy of your ID card.
==Credit Card policy==If you pay by credit card, there will be an additional 10% charge.
3,Check out
A final inventory and check of the apartment will be conducted on or before the resident's departure between 9:00 AM and 11:00 AM. Please inform us if you do not have time on the day, we can arrange to the previous day. We will charge a resident for any item of equipment or utensils missing from the inventory and/or for any damage caused to the apartment.
address :: 231-0025 3-11-2 matsukage-cho naka-ku yokohama kanagawa Japan
TEL    :: +81-45-663-3696
office hour :: 9:00am 〜 8:00pm
staion :: JR keihintohoku-line Ishikawacho station north gate you can wali about 5 mins.
4,Attention
・All rooms are no smoking room.
・Full room charges should be paid on your arrival.
・You have to read Cancel Policy.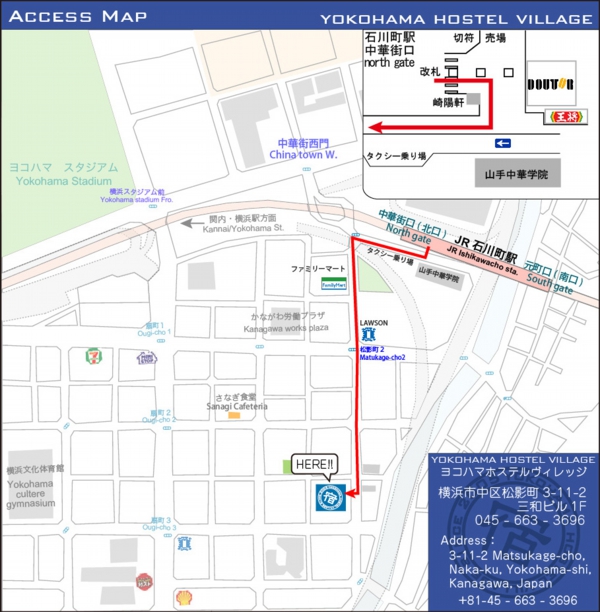 ,11ea233c-0741-4435-8dd5-613e0d4bb299,,